If you are fresh to the world of inflatable spa usage, and you are about to purchase your very first inflatable spas—this article will guide you on making the right choice.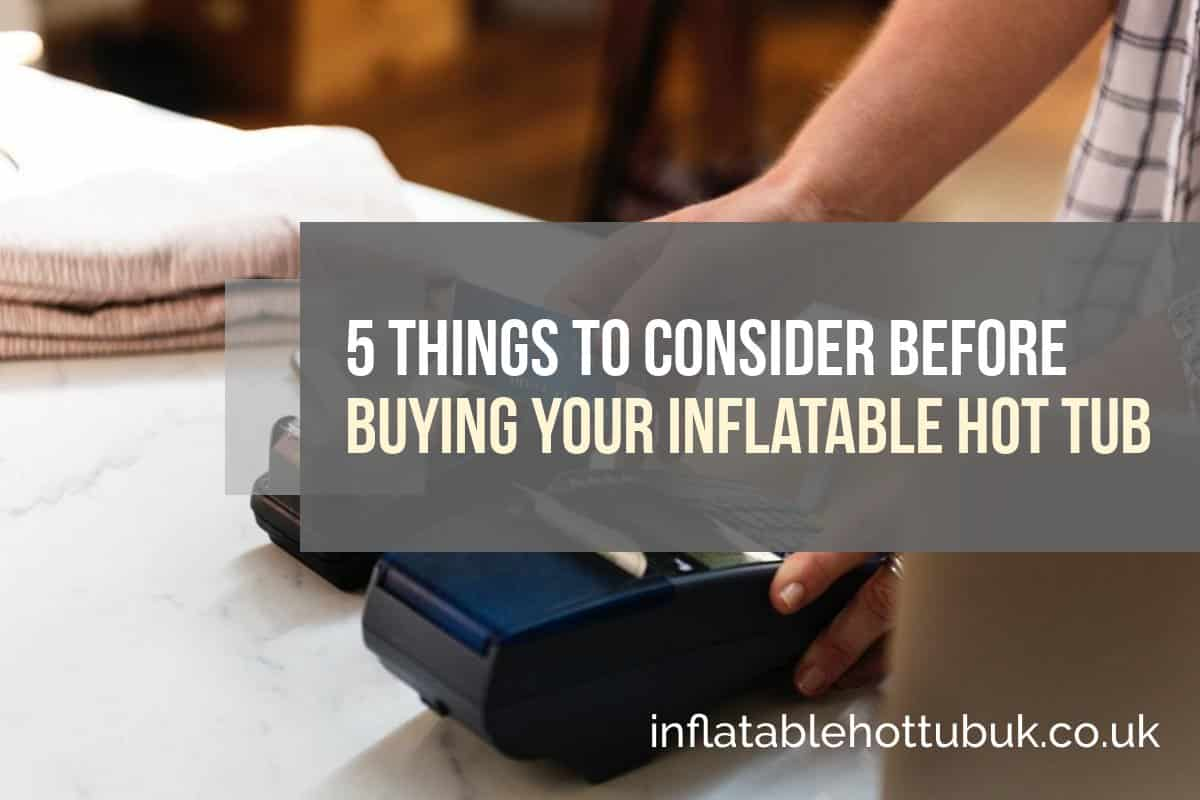 To start with, inflatable spas are called by several names, such as inflatable hot tubs, portable spas, inflatable jacuzzi, mobile spa, mobile hot tubs, etc. On this note, if you see a person referring to an inflatable spa as a mobile spa or an inflatable jacuzzi, do not get confused. 
There are several things you should know before purchasing your first inflatable spa, making a proper research and asking questions can save you from making a wrong choice you might later regret.
In this article, we take a thorough look into an inflatable spa and the things you should know before purchasing one.
The Size
One major thing you should know before purchasing an inflatable spa for the first time is the size. When choosing an inflatable spa, be sure of the space you are erecting the spa. Is the space in your house a good fit?
Also, determine the number of people that will be using the spa. Do you plan on using your spa alone? Or you did like to invite friends over when using your spa. These are the factors that will determine the size of the inflatable spa you should purchase.
However, to determine the size which an inflatable spa will consume in your house, either in the backyard or inside the house, it is advisable that you measure the size and dimension of the space you plan to erect your inflatable spa thoroughly before you proceed to purchase—this action will help you decide the size of inflatable spa you should get.
Furthermore, if you do not plan on using your spa alone, and you plan on inviting friends over—it is best you get a bigger size inflatable spa.
The Running Cost
This is also referred to as the running cost, you need to understand that it does not end with you purchasing an inflatable spa alone. Hence, you need to put into consideration the cost of running your inflatable spa during usage and maintenance.
In running an inflatable spa, there are three major costs you need to know and ask questions about. These costs include electricity cost, water cost, and chemical treatment cost. To ensure that you do not regret purchasing an inflatable spa, these three running costs have to be put into consideration.
However, you must understand that an inflatable spa consumes plenty of water volume—even the smallest size of an inflatable spa takes up to 184 cups of water size. Hence, if you are purchasing an inflatable spa, you need to carefully think of your water cost.
Also, to get the water in an inflatable spa running, you need to heat the water. If you are purchasing an inflatable spa, you should put into great consideration the price of electricity bills it will cost you to have your water heated up at the degrees you desire.
Furthermore, to keep your water healthy and free from all types of bacteria and germs, you need chemicals like chlorine and bromine to treat your water. Also, you need a test strip kit to check the pH level of your water (acidity and base level), and the alkaline level of the water to be sure it's safe for usage—all these cost money.
The Brand
Another important thing to know when purchasing an inflatable spa for the first time is the brand that manufactured them—the company that produces your inflatable spa is very crucial.
Over the years, the emergence and usage of inflatable spas have become rampant, also technological advancement, innovations, and designs have increased tremendously. Due to these reasons, different companies have started producing inflatable spas just to meet the demand of the market.
However, as superior companies are manufacturing and designing their brands of inflatable spas, so also are mushroom companies producing theirs's in a cheaper and lower quality.
Hence, in order not to waste money and regret purchasing a substandard inflatable spa, it is recommended to go for a trusted brand such as Havana Spas.
Havana Spas inflatable spa has been technologically designed and has continued to improve in durability and efficiency over the years. So, if you are looking for a trusted brand that delivers and sells the best inflatable spas, purchase from Havana Spas.
The Setup
How to set up an inflatable spa, is an important question to ask and one of the most important things to know before purchasing an inflatable spa. Setting up an inflatable spa is not difficult, especially when proper instructions are followed from the manufacturer's manual.
However, to set up your inflatable spa, you need to first decide what part of the house you want to put it—then you proceed with the setup.
Start with connecting your pump to the nozzle that comes with your inflatable spa, plug the pump into a power cable and inflate. After you are sure that your inflatable spa is properly inflated, finish up your setup by filling the spa with water.
Altogether, it takes approximately 2hours to finish up with the setup of your inflatable spa. Although, if you are setting up your inflatable spa for the first time, it might take much more time—always remember to go back to your manufacturer's manual to save time.
Life span
Before you purchase an inflatable spa, it is best to make research and ask questions on how long the spa will last or serve you.
Also, bear in mind that how you maintain your inflatable spa will contribute to an extent the life span of the spa. If you are purchasing your spa from a trusted brand such as Havana Spas, you have a 5 years warranty on it.
The life span of your inflatable spa is best determined by how careful you handle it. Havana inflatable spas are designed to be long-lasting, durable, and capable of withstanding years of constant usage.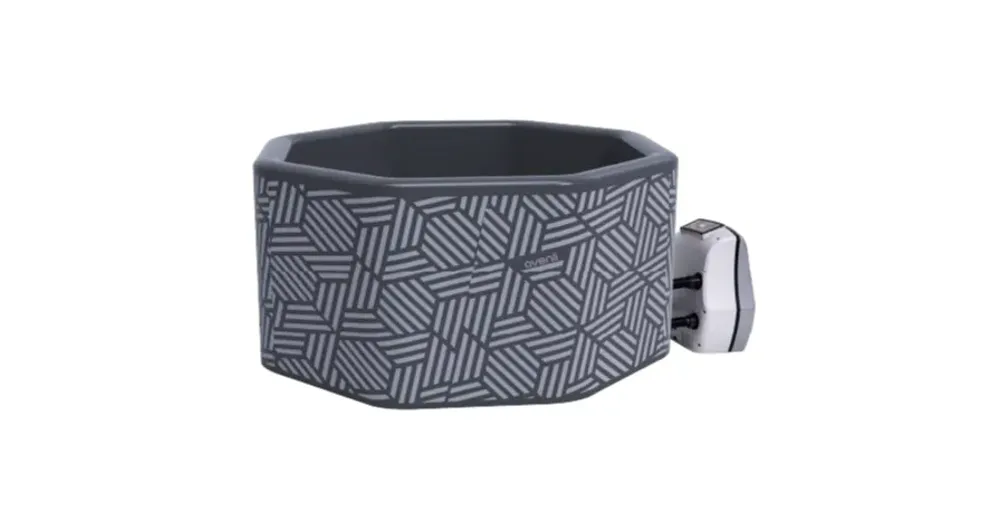 Conclusion
if you are thinking of purchasing an inflatable spa, these are the five most important things to know before you finally decided to purchase.
There are other things you should also know such as price, weight, features, etc. however, these other features vary due to the brand you are buying from. To purchase the best inflatable spas in Australia, Havana Spas is the brand to look out for.
However, we hope that this article has been able to enlighten you on the things you need to know before purchasing an inflatable spa.